Vice President Taylor Commends Bridge Liberia Support
Vice President Jewel Howard Taylor has long been an advocate of education improvements in Liberia; and was one of the key proponents of the Liberian Education Advancement Program (LEAP) when it was being designed as Partnership Schools for Liberia (PSL) in 2016.
Five years on she remains a staunch advocate of the program; and its achievements. Specifically, Vice President Taylor, has commended Bridge Liberia, the Ministry of Education's main and biggest partner in the LEAP Program for its strong support to the Liberian Government in the education sector.
Speaking during a discussion on education transformation in the country with Bridge Liberia senior management headed by it's Managing Director Gbovadeh Gbilia, the Vice President highlighted how important it was for every government to priorities quality education for its youth.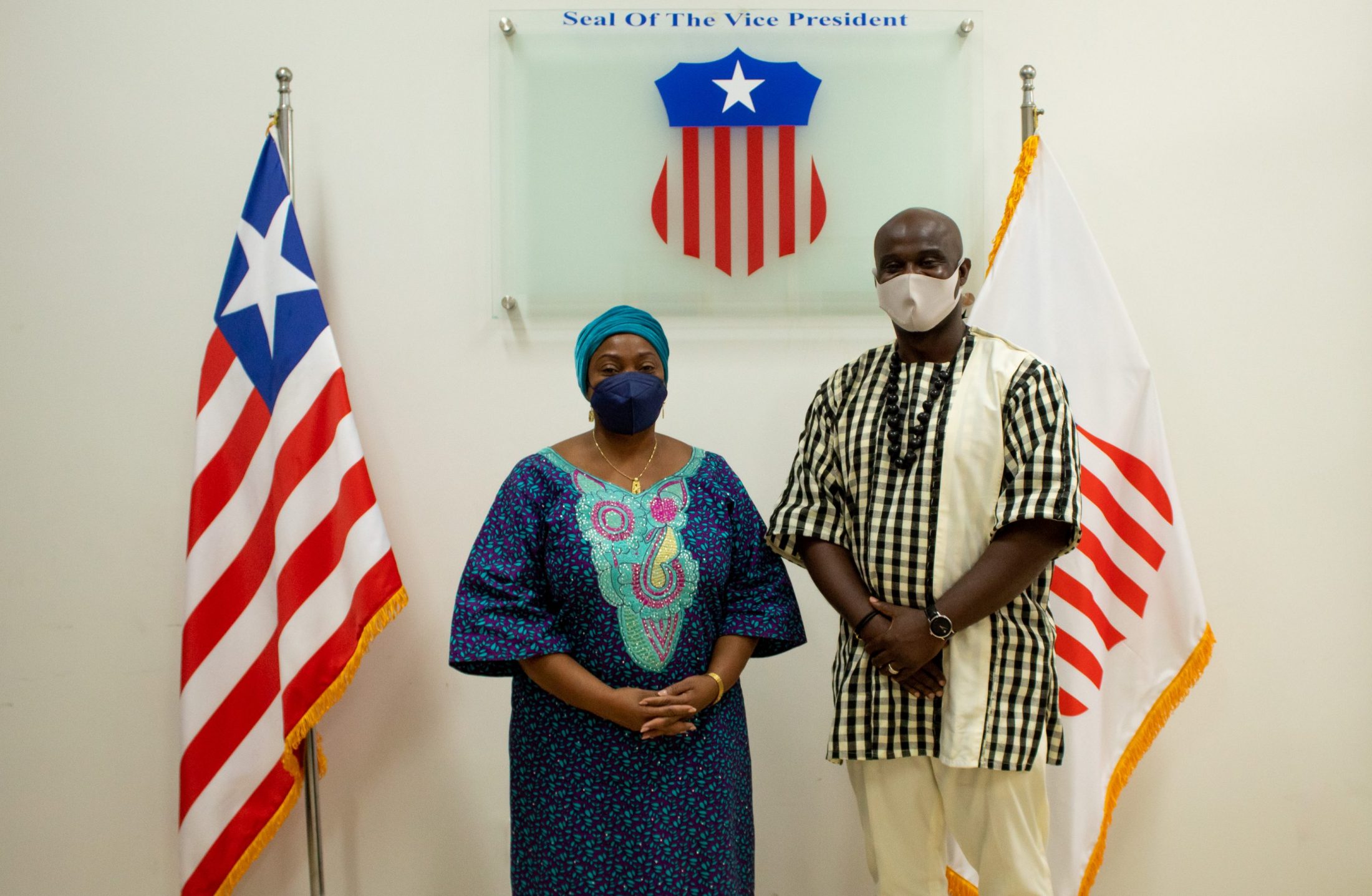 Providing quality education falls under the SDG Goal 4 which Bridge Liberia is supporting the Government to achieve this goal.
According to the Vice President, Bridge Liberia which came into the Liberian education sector during a critical period and has made tremendous efforts over the years; she feels proud to commend these interventions.
"Bridge Liberia came into the Country during a critical period from the previous Government, when we needed help with our education system."
The Vice President's call about the importance of education was reiterated by the Minister for Education, Ansui Sonii who recently spoke at the Global Partnership for Education summit (GPE) that
"Education is the equalizer of the whole world."
Following Years of civil conflict in Liberia, several sectors are still facing serious challenges to regain post war status and the education sector is one of them.
Madam Jewel Howard Taylor insisted that the conversation around education must be holistic, taking into account equity for both girls and boys.
The Vice President reiterated the belief that indeed education is the surest way out of poverty and emphasized how Bridge Liberia is supporting the Liberian government to prepare its future generation and build a different future for the country.
As the Government lobbies with its partners to provide a better learning experience for students, it is also important for students to also pay attention to their lessons and take advantage of the opportunities.
Speaking at the Liberia Flag day celebration, the President, once again highlighted the importance of education; giving emphasis to the central plank of his 'pro poor' agenda. He said
"I urge all students to take advantage of the opportunities that are being afforded to you. We will continue to listen to you to determine how we can improve your educational experience, such as improving school facilities, having more qualified teachers in the classrooms, and having better instructional materials. We are committed and determined to remove these hurdles. Together we can achieve these goals."
An independent three year study (RCT) showed statistically significant improvement in learning outcomes across Bridge Liberia supported schools. In a Gold standard RCT, students supported in Bridge Liberia program were found to benefit by an equivalent of 2.5 years more of learning in just 3 years.