Bridge Liberia Celebrates Year Five in the Government's LEAP Program
The Liberia Education Advancement Program (LEAP) of which Bridge Liberia is the biggest partner is celebrating five years of partnership with the Liberian Government.
In 2016, Liberia's President and Ministry of Education announced Partnership Schools for Liberia (PSL), an innovative public private partnership designed to transform the primary public education system, now known as the Liberia Education Advancement Program (LEAP).
It was the first major public private partnership (PPP) education program in Africa; placing Liberia's political leaders at the forefront of innovation and making them the most talked about education leaders in Africa.
Originally, eight education providers-with proven track records in delivering high-quality education including Bridge Liberia were paired with public primary schools across Liberia.
Since then, Bridge Liberia has worked across the Country in 11 of Liberia 15 Counties with growth into further counties anticipated in the coming academic year 2021/2022.
Currently the program has four providers; with Bridge Liberia supporting 171 of the program's 323 schools.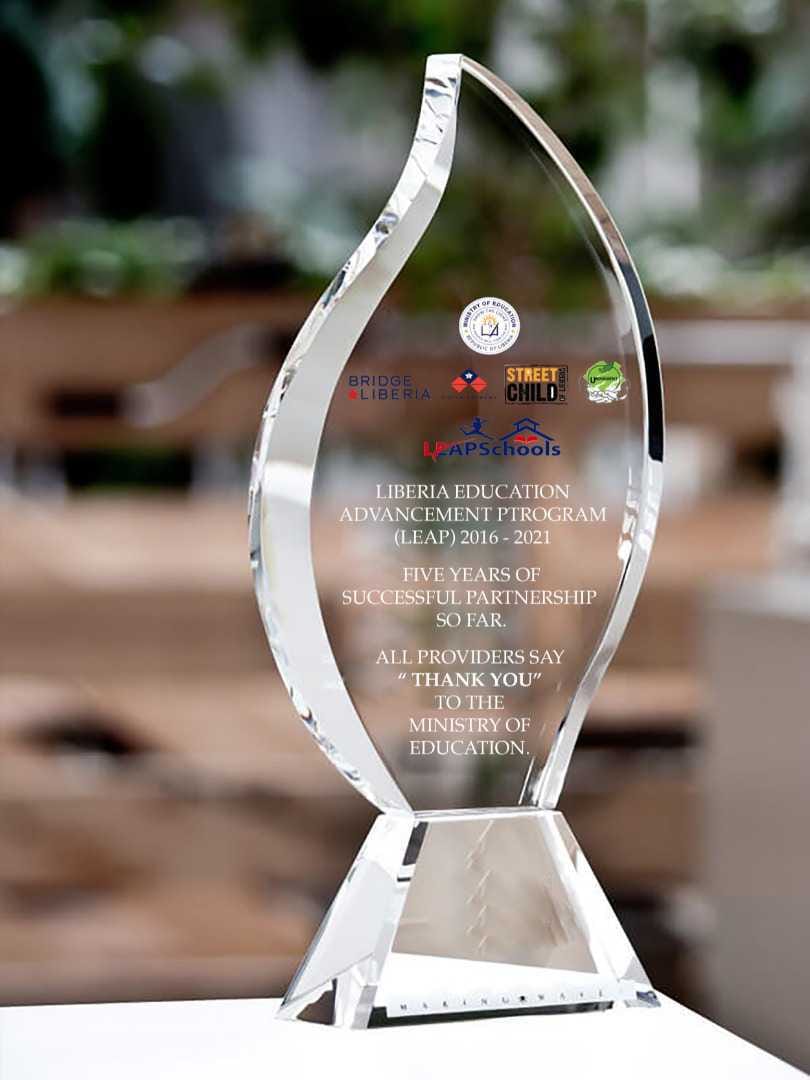 Under the watch of the current government, the LEAP program has grown from success to success, with students in the Bridge Liberia program significantly improving in learning outcomes compared to their peers. 
To mark this milestone celebration, the education providers in the LEAP Program have acknowledged the continued support they have received from the Ministry of Education over the past five years. 
Bridge Liberia Managing Director, Gbovadeh Gbilia sees this as a milestone for Bridge Liberia, especially as Bridge Liberia enters its sixth year of programming following the challenges posed by the COVID-19 pandemic. 
"As we join the other providers and the Ministry of Education to celebrate this milestone, we recommit Bridge Liberia's unwavering support to the Liberian Government in the primary education sector and we are so proud of the gains we have made so far in the sector thanks to the Ministry's support."
Bridge Liberia has improved learning gains for students at Bridge Liberia supported schools by an equivalent of 2.5 years more of learning in just 3 years, according to a Gold standard study.
The Bridge Liberia program is designed to support the Liberian Government to ensure that children have access to a quality primary education and that Sustainable Development Goal 4, focused on Quality Education becomes a reality for children in Liberia's primary public schools.